Mystery of Water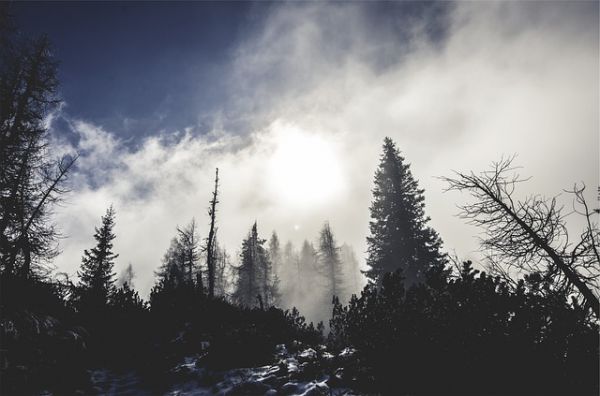 I'm sure by now many of us are aware of the mystery of water. Water not only supports our day to day life but it actually makes life possible. We are mostly water. Have you ever really thought about that? You are mostly made up of water! What does this mean? Well one thing it means is that we should be looking more closely into the mystery of water.
Fortunately scientists are starting to take a closer look and it seems that part of that mystery lies in the structure of water. Livescience.com stated how "Scientists now admit they don't understand the intricacies of how water works (1)." Studies like the one Anders Nilsson did in 2004 with the Stanford Linear Accelerator Center shows evidence that water is more loosely bound than once thought. When water is in ice form the molecules grab onto each other and form tetrahedrons or three-sided pyramids. But when ice melts, what happens to this structure?
Richard Saykally from University of California, Berkely, who questions the structure of water with a skeptic eye, defends the traditional picture, which is that the structure of water continues to look like ice with four hydrogen bonds around each molecule and that the difference is that around 10% of the hydrogen bonds are broken.
Nilsson and his group however claim that water in liquid form has a new structure. They say that the molecules of water grab only two of its neighbors. At room temperature 80% are like this and the rest have the traditional idea of four hydrogen bonds.
These studies could indicate that we need to continue to question the chemistry we have been taught in textbooks. The understanding of chemistry is evolving and while the old information served its purpose to educate us about what we knew at the time it's important to take in the new data from new technologies and studies to see where we may have been wrong. With an open mind we can move forward and make more scientific discoveries about subjects like the mystery of water.
In 2009 the SLAC National Accelerator Laboratory published an article which states that "the molecular structure of water has remained a mystery, with the substance exhibiting many strange properties that are still poorly understood (2).
"SLAC goes on to say that "In all, water exhibits 66 known anomalies, including a strangely varying density, large heat capacity and high surface tension. Contrary to other "normal" liquids, which become denser as they get colder, water reaches its maximum density at about 4 degrees Celsius. Above and below this temperature, water is less dense; this is why, for example, lakes freeze from the surface down. Water also has an unusually large capacity to store heat, which stabilizes the temperature of the oceans, and a high surface tension, which allows insects to walk on water, droplets to form and trees to transport water to great heights."
SLAC has been discovering that fluctuations in water due to different temperatures are leading to distinct local structures which previously weren't thought to exist at ambient temperatures. They go on to say that "Connecting the molecular structure of water with its bulk properties in this way is tremendously important for fields ranging from medicine and biology to climate and energy research.
"In 2010, Nilsson stated that, "water is not only important for us but it is also a little bit weird" and "without it being this weird we probably wouldn't exist."
I hope this inspires you to ponder further the mystery of water, or shall I say, the mystery of what you are mostly made of.
For more information about the mystery of water go to http://www.structuredwaterunit.com/.
Citations:
- livescience.com/3724-mystery-water.html
- home.slac.stanford.edu/pressreleases/2009/20090811.htm
To learn more about Natural Action Structured Water Units, please visit our Store.
Trackback URL for this blog entry.