Structured Water Dialogues
Details

Category: Natural Action Articles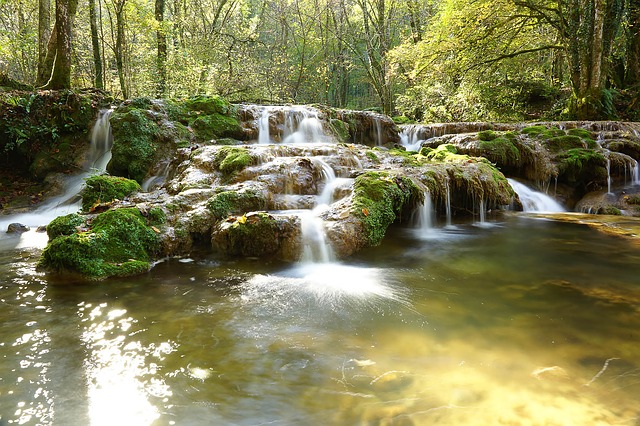 Interviewer: We have gathered here to discuss structured water and its implications.
I am with Clayton Nolte who developed a device that takes water to a different state, we call it structured. In nature, natural water that is ready for consumption that gives life and helps all that is healthy and enhances life is structured.
Clayton: Yes, it has to be in order to flow uniformly and balanced throughout nature.
Interviewer: Water is ubiquitous to human life it is so pervasive it is so part of everything that we do and everything that we are that we tend to ignore it and it's state is really not a factor but the truth is that there are optimal states of water and there are less than optimal states of water and its apparent that the ways we typically use and create or prepare water for consumption or use it is not really optimal.
Clayton: That is absolutely true.
Interviewer: So with your Structured Water Unit device we want to look at some of the ways water is structured because there are a number of methods for structuring water. So to start let's talk about that from a commercial product stand point, there are other products that structure water and they use different methods.
Clayton: Structured water has properties that occur when its structured through my device and also every way that you structure water it either adds properties or it intermixes properties and I call them attributes, they are absolutely part of making life better. What my device does is it perfectly balances the water and structures it so in that balance we are looking at so many things that it does. We have only talked about half a dozen of them at the most, it's just a beautiful arrangement of natures process and when we stay in that place we have a great deal of enhanced possibilities for life itself on this planet.
Interviewer: Now I am seeing that the majority of the public at present is not aware of structuring water and not aware of why it matters or why it should matter to them. We are used to doing stuff to water, even some of the structuring methods out there tend to take some water and do something to it, they use some magnet, they use electricity, they use something to do something to the water. The water is sitting there minding its own business and then some one comes up and does something to shift it and your device doesn't do that.
Clatyon: True, and the reason from my prospective is to keep everything balanced. Nature provides an overall balance so that every possibility has a niche, a place to fit in. If I were to come along and say we need to add potassium to the water there are people that their bodies reject it and it wouldn't fit and so we need to keep it in balance, again there are lot of products out there that enhance the water by adding frequencies, by razing the pH or making it more alkaline or more acidic, the perfect balance as far as mankind is concerned at this stage of evolution is that the PH needs to be 7.2 to 7.5 and then in that area.
Interviewer: Okay, so yours does not do something to the water and when I say it does not do something to the water it appears to me that you have created an environment where a structuring event can occur but you don't do anything else and the water moves, since the water is under pressure, it moves through it, so something happens, but not by making it or forcing it to happen.
Clayton: The device is designed to accommodate water, it takes the water into a dance movement and that dance allows the water to be free. Its like opening the gates to a prison in one sense most water is locked up with a great deal of memory of stuff that its holding on to because that's waters nature. Waters nature is to protect man from the energy that's around him and so water is constantly collecting this stuff. When it enters into the structuring event it allows the water to be free and takes away all of that memory that's just holding it into a place of stress, a place of hanging on to all the baggage in a sense, like most humans do and it frees it to go into a dance to take on all the attributes that water has in nature and or has available to its nature so it's a freeing event. It allows it to have all the attributes we talked about and a free memory is basically available and the availability of what's good for life. It raises the intensity of photonic energy and the biophoton energy increases astronomically in comparison to everything around it which greatly allows energy to come into anything that it comes in contact with.
To learn more about Natural Action Structured Water Units, please visit our Store.