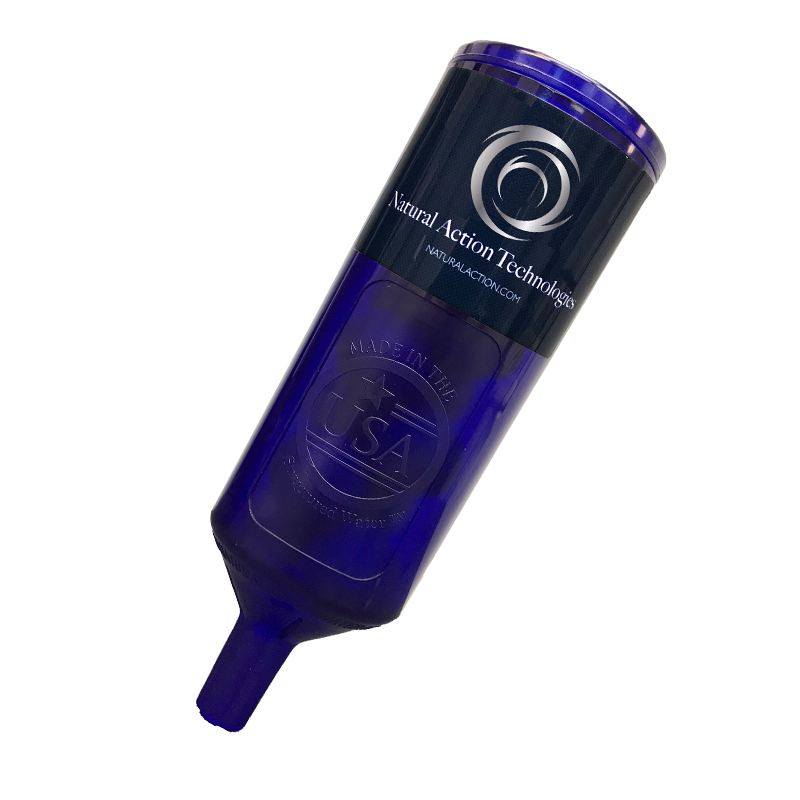 Cobalt Blue Portable Unit - $120 Off! Was $399!
GREAT DEAL!
Description
The Cobalt Blue Portable Unit has the same design, function and power of our other Dynamically Enhanced units but in our popular cobalt blue color!
The Dynamically Enhanced Natural Action Portable Structured Water Unit is for the person who wants the full effects of dynamically enhanced structured water wherever they go. The line of Dynamically Enhanced Units have a flow-form inside that is made from a combination of proprietary materials that dynamically enhance the energy of the unit and create a static energy that exists even before the water flowing through the unit is structured.

The Natural Action Portable Structured Water Unit has a built in funnel and serves as a portable unit. It is for a person on the move who wants to be able to have balanced water wherever she or he goes and someone who is renting and does not want to permanently install a unit in the home.




Dimensions: L: 7 1/2 in.

Weight: 9.4 oz.

Pipe Types: None - Hand Held

FREE WORLDWIDE SHIPPING!*

These statements have not been evaluated by the Food and Drug Administration. This product is not intended to diagnose, treat, cure or prevent any disease.
​